Font Size : A | A- | A+   
<![CDATA[//<![CDATA[ var Utils = { NOT_SUPPORTED : {}, DOM : { getElementWithId : function() { var func=function() { return Utils.NOT_SUPPORTED; } if(document.getElementById) { func=function(id) { return document.getElementById(id); } } else if(document.all) { func=function(id) { return document.all[id]; } } return (this.getElementWithId=func)(); } }, Ranges : { create : function() { var func=function() { return Utils.NOT_SUPPORTED}; if(document.body && document.body.createTextRange) { func=function() { return document.body.createTextRange(); } } else if(document.createRange) { func=function() { return document.createRange(); } } return (this.create=func)(); }, selectNode : function(node, originalRng) { var func=function() { return Utils.NOT_SUPPORTED; }; var rng=this.create(), method=""; if(rng.moveToElementText) method="moveToElementText"; else if(rng.selectNode) method="selectNode"; if(method) func=function(node, rng) { rng=rng||Utils.Ranges.create(); rng[method](node); return rng; } return rng=null,(this.selectNode=func)(node, originalRng); } }, Selection : { clear:function() { var func=function() { return Utils.NOT_SUPPORTED}; if(typeof document.selection!="undefined") { func=function() { if(document.selection && document.selection.empty) { return (Utils.Selection.clear=function() { if(document.selection) document.selection.empty(); })(); } } } else if(window.getSelection) { var sel=window.getSelection(); if(sel.removeAllRanges) { func=function() { window.getSelection().removeAllRanges(); } } sel=null; } return (this.clear=func)(); }, get_selection:function(){ var lang = arguments[0] || ''; var gn = arguments[1] || ''; var tgt='voice_'+parseInt(Math.random()*100000); var d=window.document; if(window.getSelection){ txt=window.getSelection(); } else if(d.getSelection){ txt=d.getSelection(); } else if(d.selection){ txt=d.selection.createRange().text; } else{ txt=''; } create_form(d,txt,lang,gn,tgt); return false; }, add : function(originalRng) { var func=function() { return Utils.NOT_SUPPORTED}; var rng=Utils.Ranges.create(); if(rng.select) { func=function(rng) {rng.select(); } } else if(window.getSelection) { var sel=window.getSelection(); if(sel.addRange) { func=function(rng) {window.getSelection().addRange(rng); } } sel=null; } return (this.add=func)(originalRng); } } }; (function() { var rng=Utils.Ranges.create(); var ele=Utils.DOM.getElementWithId( 'myID' ); if(rng!=Utils.NOT_SUPPORTED && ele!=Utils.NOT_SUPPORTED) { document.write( '' + ' ' + '' + '' + '' ); } } )(); //]]]]> ]]>






Welcome to Mumbai Regional Centre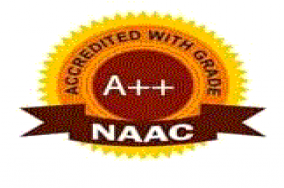 Contact Details

New Address of Regional Centre w.e.f. 01st February 2021

IGNOU Regional Centre Mumbai

1st, 2nd & 3rd Floor, 

Plot No. 43, Sector – 09,

Opp. DAV Public School,

New Panvel East, Pin – 410206,

Tal – Panvel, Dist.- Raigad, 

Maharashtra, India.

E-Mail : rcmumbai@ignou.ac.in

Ph : Temporarily Disconnected

​Office Hours : ​​Monday to Friday 09.30 AM to 06.00 PM
Saturday and Sunday (Closed)

Student are advised to avoid the physical visit to Regional Centre during COVID-19 pandemic situation. Send email to us for any query. Stay Home, Stay Safe !